F-Gas Certification for Individuals
Certification Training – in cooperation with FIA
According to EC/842/2006 all businesses working with - and therefore having personal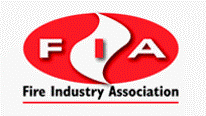 handling, servicing, commissioning - systems containing any fluorinating gases (F-Gases) will be required to attend official training.
This course is an official certification course approved by FIA (UK), fulfilling the requirements for technician training under the company certification scheme, working with F-­Gases, detailing the European Regulations for safe handling of fluorinated gases and their recovery, equipment and testing.
The first half day (called manufacturer practical session) will cover on how to identify potential leakage from equipment containing "F"-Gases relating to FM200 Systems.
The second part of the day (called FIA theoretical session) will be the official certification for individuals.
Each part of the course will end with an exam and passing, the attendees will receive a product certification and the official FIA certification.
Highlights
Attend both theory and practical session in one go
Course Information (CTT08FM)
Duration: 1 day
Availability: TechXchange Academy Manchester / UK; On-Site at Customer
Target Audience: Open Enrollment
Certification: Product Certification
To enroll in this class or find out more information, login to your account at the top of this page.