SAPPHIRE/FM200 Fire Suppression System Service and Maintenance
Certification Training for SAPPHIRE and FM200 Fire Suppression System Service and Maintenance

This course is the first two days of a three day training program, intended for designers,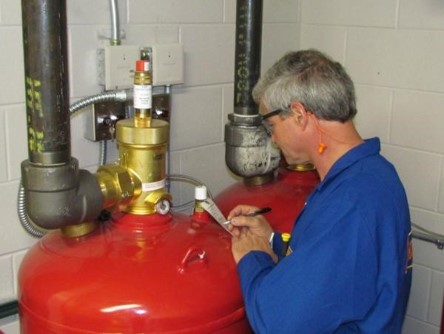 installers and service technicians. Heavy emphasis on NFPA and FSSA requirements as they pertain to service and maintenance.
Attendees will learn about the agent, and how to conduct a hazard analysis. Also covered are the differences for the FM200 system. They will be able to identify component and auxiliary peripherals, and properly conduct inspection service, maintenance service and recharge of the SAPPHIRE and FM200 systems.
The course will end with an exam and attendees will receive a dual product certification which will allow them to service and maintain both the SAPPHIRE and FM200 Fire Suppression System.
Highlights
Attendees will work through real life scenarios to apply what they learned
Attendees will become familiar with the technical manual and where to find the information they need to design, service and maintain the SAPPHIRE and FM200 Fire Suppression Systems
Course Information
Duration: 2 days
Availability: USA, APAC / ME
Target Audience: Authorized Distributors Only
Certification: Product Certification
To enroll in this class or find out more information, login to your account at the top of this page.