AUTOPULSE Conventional Panels
Certification Training for AUTOPULSE Conventional Detection and Notification System Panels
This course introduces the fundamentals for detection and notification appliance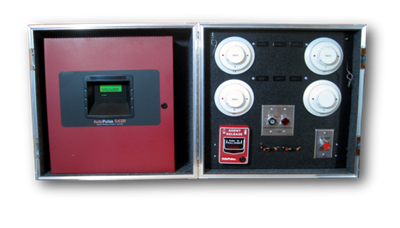 requirements, components and auxiliary peripherals.
Attendees will learn to design, install, service and program detection and notification systems. Control panel operations, codes and standards are covered for AUTOPULSE 542-R and Z-10 panels.
The course will end with an exam and attendees will receive an AUTOPULSE product certification upon successful completion.
Highlights
Attendees will work through real life scenarios to apply what they learned
Attendees will become familiar with the technical manual and where to find the information they need to design, service andprogram detection and notification systems.
Course Information
Duration: 2 days
Availability: USA, APAC / ME
Target Audience: Authorized Distributors Only
Certification: Product Certification
To enroll in this class or find out more information, login to your account at the top of this page.