TechXpert Tip: Component Document Library Access
by

Corey Polzin

Aug 15, 2019, 11:48 AM
For detailed information or to submit with designs for approval, component cut sheets are available for free download on the ANSUL Distributor Portal.
#1
Go to
ANSUL.com
and click Login at the top right corner of your screen. You will see a drop down that states distributors and resources. Select Distributors.
#2
You will be asked to sign in to your company account using your UserID and Password. Once your information is entered click "login".
#3
Once you are logged in you will see it says Welcome, with your name, in the upper right corner of your screen. Directly underneath, you will again see a selection that calls out Distributor Portal, click at this time.
#4
After you click on the distributor portal you will be brought to this page. In the left hand column you will see the title for literature. Click on Literature.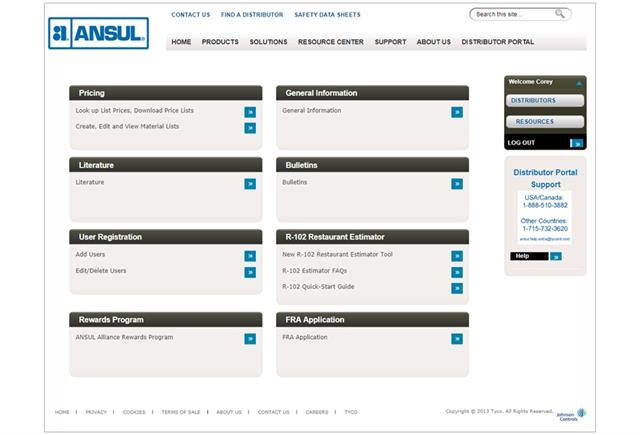 #5
You will see a screen with drop downs in regards to Company, Product Family, Product Lines and Literature Type.
#6
Complete the drop down selections for the product you wish to locate the components library for.